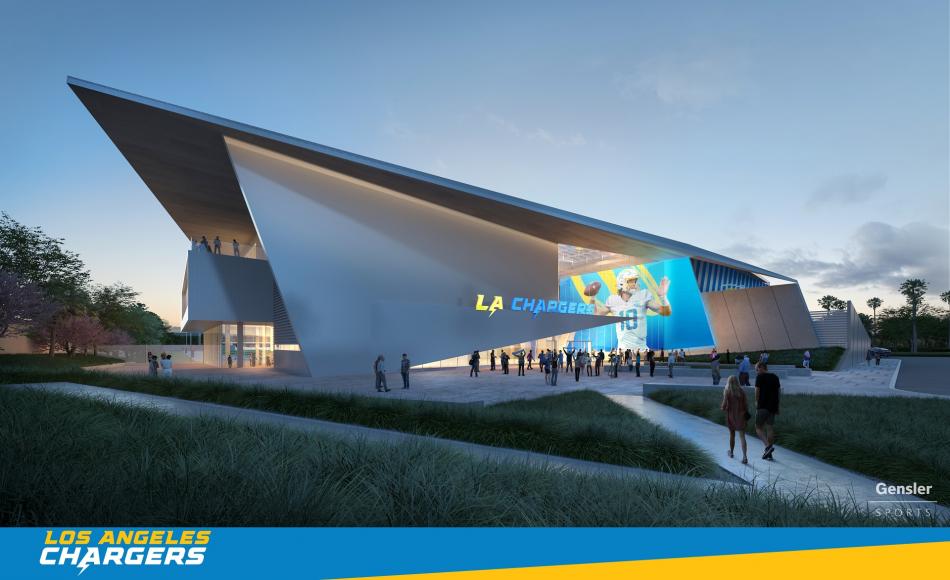 US$276 million construction loan granted for new LA Chargers facility
Sonnenblick-Eichner Company announced a US$276 million construction and permanent loan for the new Los Angeles (LA) Chargers training facility and office complex, which will be located on a 14-acre site near the intersection of El Segundo Boulevard and Pacific Coast Highway and was formerly part of Raytheon's El Segundo campus.
The field is located approximately seven miles west of SoFi Stadium, where the Chargers play their home games, and seven miles south of Los Angeles International Airport. The project was developed by Continental Development Corporation and Mar Ventures, Inc., and the loan was financed by CLT Capital, LLC of New York.
Look for construction leads
Also Read: Angels Landing Construction to Begin Soon, Los Angeles
LA Chargers Facility Design Overview
The campus is designed by Gensler Sports and will consist of a 145,000 square foot main structure with conference rooms, offices, a hospitality club, gaming and eSports production studios, and a 3,100 square foot media center.
Three natural grass pitches are also planned, along with 7,600 square feet of raised terraces and bleachers that can accommodate more than 5,000 spectators, a 3,400 square foot raised outdoor grass area and parking for 348 automobiles. The project is expected to be completed in the spring of 2024.
Continental Complex and Mar Ventures, longtime partners at the South Bay business campuses, are also behind proposals for a mixed-use housing development on the Pacific Coast Highway, as well as a planned office site for 300,000 square feet on Avenue Rosecrans.
"Continental Development Corporation, one of California's premier development firms, has been a long-time customer of our company." It is a joy to work with such a quality organization, whose dedication to excellence is evident in all their endeavours," said David Sonnenblick, director of Sonnenblick-Eichner Company, in a press release.
The new Chargers Stadium is adjacent to the Nash Street Exchange, a medical, retail and foodservice area being built by the same developers. The two companies also collaborated on the development of the Beach Cities Media Campus in El Segundo, as well as the completion of the 58,034 square foot facility in Del Rey that is home to video game company Electronic Arts.