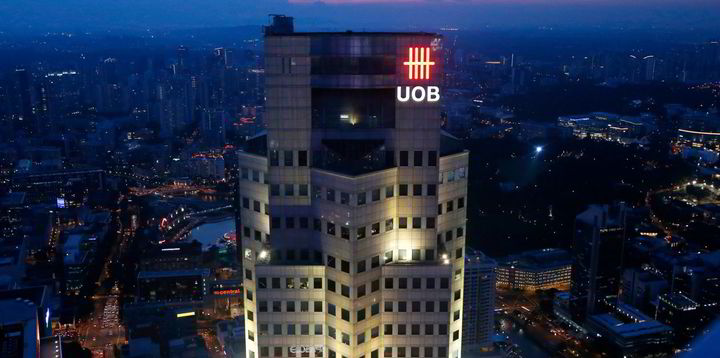 Singapore's UOB to stop funding oil and gas projects
Singapore's UOB will not provide any new project finance for upstream oil and gas projects approved for development after 2022, following in the footsteps of a growing number of European lenders.
The UOB this week announced ambitious commitments to achieve net zero by 2050, underscoring the bank's goal of supporting a just transition that advances sustainable socio-economic development alongside decarbonization in Southeast Asia. East.
UOB is believed to be the first major bank in Asia to stop supporting oil and gas projects, although funding for existing projects will continue.
The Singaporean bank's commitments cover six carbon-intensive sectors, which together account for around 60% of its corporate loan portfolio. These six sectors are oil and gas, energy, construction, steel, automotive and real estate.
UOB said that by using internationally recognized climate science models, it bases its sector goals on "regional pathways" that align with global net zero goals. This net-zero approach reflects UOB's firm belief in the need for a just transition in Southeast Asia that continues to support economic growth and improve energy access across the diverse economies of the region.
"In Southeast Asia, our net zero ambitions must go hand in hand with an orderly and just transition to take into account socio-economic challenges. Even as we reduce our carbon footprint, we must ensure that people's lives and livelihoods can continue to improve," said UOB Director General Wee Ee Cheong.
The article continues below the ad
"It is important to balance growth with responsibility in our net zero journey. Our goals are ambitious, yet realistic, and they also meet the global net zero targets for Asean."
The six sectors were selected according to three principles: the highest level of greenhouse gas emissions; the largest expected decline in GHG emissions in the coming years; and industries in which the UOB believes it has the greatest potential to effect change, Singaporean daily The Straits Times reported.
UOB's commitments for the other five sectors include intermediate targets for 2030 to reflect the progress needed in the short term towards net zero. For the electricity sector, its target is to reduce emissions intensity (relative to the 2021 baseline) by 61% by the end of this decade and to reduce emissions intensity by 98% by the end of this decade. by 2050; while for steel, its targets are to reduce emissions intensity by 20% by 2030 and 92% by 2050.
Current coal funding will end by 2039
In addition, the UOB has pledged to cease financing the thermal coal sector by 2039 – this is in addition to the bank's existing prohibitions on financing new greenfield projects or the expansion of power plants in the coal and thermal coal mining.
The UOB added that it is integrating its net zero plans into its business strategies and will scale up its efforts by working closely with customers and other stakeholders towards decarbonization. The bank will report annually to track progress against its net zero commitments, and over time it intends to expand the scope of its targets to include additional sectors as data and scenarios emerge. climatic conditions become available.
Underscoring its commitment to regional and global decarbonization efforts, UOB is joining the Net-Zero Banking Alliance, which includes 121 banks from 41 countries with $70 trillion in global banking assets.
Singapore's main bank, DBS, in September unveiled a decarbonization plan for nine industries, including the oil and gas sector. Meanwhile, OCBC Bank, another major Singaporean lender, said it would release carbon reduction plans for separate industries by the first half of 2023, according to Nikkei Asia, a Japanese English-language news publication.