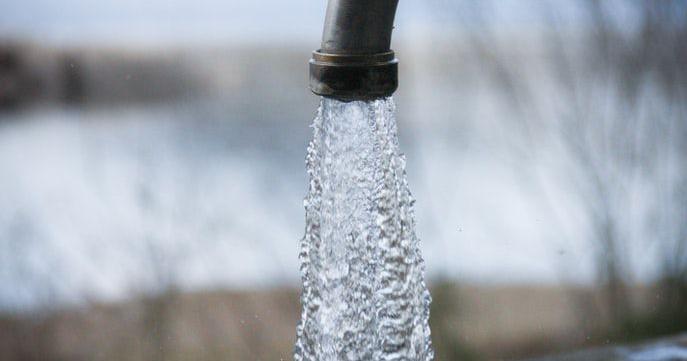 North Marshall Water District ready for improvement project | New
[ad_1]
BENTON – The North Marshall Water District is preparing to launch a water supply system improvement project that will focus on replacing approximately 8.3 miles of water pipes and related fixtures.
The areas included in the project are mainlines along sections with a history of main ruptures, including KY 1422, Griggstown Road, Salyer's Creek Road, Scale Road and Guthrie Avenue. In general, the size of the pipes serving these areas will be increased for better throughput capacity.
A new 1,000 gpm well at the district's Tatumsville water treatment plant is also included in the project. The total project budget is $ 3,489,000.
Funding for the project is provided through a low-interest grant / loan combination provided by the USDA's Utility System Program. The projected loan amount is $ 2,715,000. The grant is $ 699,000 and the district will allocate $ 75,000 from cash reserves towards the cost of the project.
The Rural Utilities System loan review process identified a need for increased revenue to help meet debt service needs and address increased operating costs.
The Civil Service Commission approved the district's request to increase tariffs to meet the system's operation, maintenance and debt service requirements. The new pricing structure can be reviewed at northmarshall water.com.
Printed copies are available on request from the district office located at 96 Carroll Road, Benton.
Invoices for the December 2021 billing cycle will be calculated using the new pricing structure. With the new rate structure, the average bi-monthly residential bill (before taxes and use of 10,000 gallons) will drop from $ 45.34 to $ 56.19.
A 2018 rate study for Kentucky utilities suggests that the statewide average water bill for a residential user with 10,000 gallon consumption over a two-month period is approximately 80 $ or 42% higher than the amount billed by the North Marshall Water District. under the new rate.
The last major tariff adjustment for the system took place in 2015, when a charge of $ 3 per month was added to cover debt service charges associated with a water improvement project completed at that time. -the. Prior to 2015, the previous tariff file was completed with the improvements project completed at that time. Prior to 2015, the previous pricing record was completed by the Public Service Commission in 2010.
[ad_2]