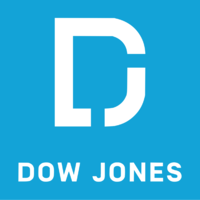 FTSE rises, Rolls-Royce slips as takeover talks remain unconfirmed
Rolls-Royce slips as takeover talks remain unconfirmed
Shares of aerospace and defense company Rolls-Royce are trading sharply lower after Friday's surge amid speculation of a takeover by an unidentified suitor, but there has been no confirmation that the stock is losing steam. speed, Interactive Investor said. "However, they are still trading significantly above Thursday's close, suggesting that there is still an M&A premium in the price as investors pin their hopes on an approach," the platform said. 'investment. The shares are down 9.3% at 99.95 pence.
 
Companies News: 
National Grid to sell 60% stake in UK gas transmission network
National Grid PLC has agreed to sell a 60% stake in its UK gas transmission business to a consortium of infrastructure investors consisting of Macquarie Asset Management and British Columbia Investment Management Corp.
—
Journeo 2021 pre-tax profit increased on rising revenue
Journeo PLC said on Monday that 2021 profit and pre-tax revenue increased, and the first quarter of this year saw good order intake and a strong pipeline of sales opportunities beyond 2023.
—
NatWest buys 4.91% stake from UK government for £1.2bn
NatWest Group PLC said on Monday it had agreed to buy 549.9 million of its shares from Her Majesty's Treasury for 1.21 billion pounds ($1.60 billion).
—
Lookers to sell and let concession in London for £28m
Lookers PLC announced on Monday that it has completed the sale and leaseback of a concession in Battersea, London, with Urban Logistics REIT PLC for 28 million pounds ($36.9 million).
—
Brighton Pier first half pre-tax profit, revenue jump on strong underlying performance
Brighton Pier Group PLC said on Monday that pre-tax revenue and profit increased for the first half of the 2022 financial year, driven by underlying performance and the integration of Lightwater Valley.
—
Barclays expects $593m oversold in U.S. stocks
Barclays PLC said it expected to record an impact of 450 million pounds ($593.1 million) net of tax after the overissue of securities under its US registration exceeded the recorded amount.
—
Acacia Pharma accepts €94.7 million takeover of Eagle Pharmaceuticals
Acacia Pharma Group PLC announced Monday that it has accepted a takeover offer from Eagle Pharmaceuticals Inc. that values ​​the company at around 94.7 million euros ($104 million).
—
Ted Baker rejects takeover approaches from Sycamore Partners
Ted Baker PLC said on Monday it had received two non-binding unsolicited proposals from Sycamore Partners Management LP for a possible takeover of the clothing brand which it rejected, saying they "significantly undervalued" the company.
—
Xpediator confirms 2021 guidance for increased adjusted profit before tax
Xpediator PLC said on Monday it continued to expect adjusted pre-tax profit for 2021 to be well over £8.5 million ($11.2 million), up from £7.2 million in 2020.
—
Ten Lifestyle secures £1.5m loan; Said business is in line with views
Ten Lifestyle Group PLC said on Monday it had agreed to take out a loan of 1.5 million pounds ($2 million) from the wife of non-executive chairman Bruce Weatherill and was continuing to operate as expected. from the administration board.
—
RTC Group 2021 pre-tax profit fell, first-half profitability impacted by contractual demands
RTC Group PLC said on Monday that 2021 pre-tax profit fell after factoring in higher costs, and that it expects conversion expenses and disruption from its UK Network Rail contract UK will continue in the current year and have a significant effect on first-half profitability. .
 
Market Talk: 
Euro to rise against pound, but war in Ukraine will limit gains, says BofA
10:15 GMT – The euro is likely to rise against the pound, but less than previously thought due to the war in Ukraine, Bank of America said as it lowered its year-end EUR/GBP forecast at 0.85 against 0.89 previously. The market continues to attach a high risk premium to holding the euro as it believes the European economy will be the hardest hit by the Russia-Ukraine conflict, but BofA analysts are skeptical about the pound. "At the end of the day…we think the UK [fiscal and monetary] the policy mix, deteriorating fundamentals and increased current account funding pressures will all be factors that will weigh on the pound." EUR/GBP last traded at 0.8355.
—
Ten Lifestyle's £1.5m loan appears to make him more nimble
0958 GMT – Ten Lifestyle Group taking out £1.5million loan shows the business is cautious during its period of negative seasonal working capital, but that should make it more nimble, says Peel Hunt. Having more liquidity centrally allows the travel services platform more agility when deploying funds to where they are needed, according to the UK brokerage. In the worst-case scenario, the loan will incur total funding costs of £165,000 over its 15-month term, it says. Peel Hunt has a buy rating on the stock with a target price of 182 pence.
—
Ted Baker quits after rejecting takeover bids
09:33 GMT – Ted Baker shares fall 2.8% after the fashion brand rejected two unsolicited, non-binding proposals from Sycamore Partners Management for a possible takeover, saying they were 'significantly undervalued' the society. Although Ted Baker has had a tough few years and still faces hurdles, his latest business update shows increased sales, improved margins, a small net cash position at year-end and encouraging comments from management, says AJ Bell. "The retailer has been through a prolonged difficult period and was just beginning to see the first fruits of its recovery strategy," Bell said. "Selling now would mean letting someone else come in and steal all the credit for the turnaround plan."
—
Mining Cycle Won't Die Soon, Investors Should Go Long Term, Says Jefferies
0925 GMT – While a sharp slowdown in global growth would be a temporary headwind for mining stocks, the commodity cycle won't die out until supply growth takes place, and that in years, Jefferies said. The US bank expects the mining sector to continue to significantly outperform the market, mainly due to an expansion of currently very low price-earnings ratios. "Our base case is that commodity markets will enter a demand slowdown in the near future, but we believe the risk is increasingly on the upside. The best idea, in our view, is to stay long and ignore volatility, if possible," says Jefferies.
—
AutoTrader's Acquisition of Autorama Makes Sense, But Challenges Remain
0919 GMT – Auto Trader's decision to buy Autorama – an online aggregator of car leasing deals – makes sense as the online car market seeks new ways to monetize new car transactions, says UBS . Leasing is likely to gain traction, but the lack of new car supply remains a challenge for all retailers, with automakers likely to prioritize direct sales and franchise dealerships, according to UBS. "While we expect Ebtda's losses to be reduced given transaction synergies, we expect Autorama's trading to be challenged over the next 12 months," the bank said. Swiss. UBS rates the stock as neutral and has a target price of 710 pence. The shares are down 0.6% at 641.20 pence.
—
Mining investment remains at recessionary levels despite high commodity prices
08:33 GMT – Global mining capex is at pre-recessionary levels when adjusted for industry size today, and remains well below record 2011-13 levels despite record prices for most raw materials mined and very strong balance sheets, says Jefferies. The US bank attributes this to geopolitical risks, the rising cost of capital, ESG constraints, a lack of quality projects, the recognition that supply growth kills prices, and pressure from shareholders to use the cash for capital returns. "Even as the industry increases investment in growth, the long lead time for capacity to come online will be a problem, and market deficits will likely persist for years," Jefferies said.
Contact: London NewsPlus, Dow Jones Newswires; Write to Sarka Halas at [email protected]
(END) Dow Jones Newswire
March 28, 2022 06:49 ET (10:49 GMT)
Copyright (c) 2022 Dow Jones & Company, Inc.