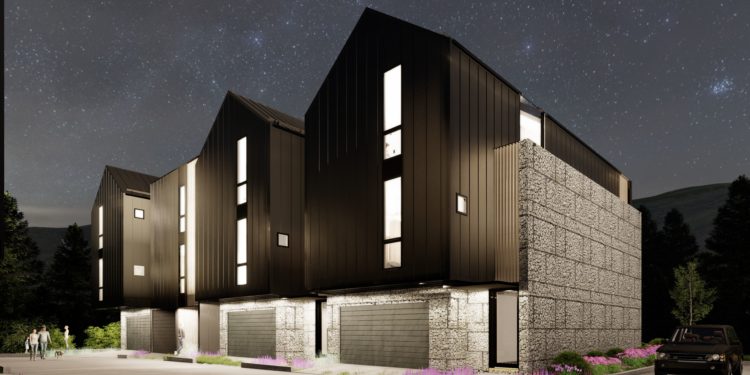 Broadmark Realty Secures Construction Funding for Three Projects
Construction financing was secured by Broadmark Realty Capital for a total of US $ 48.4 million for three different projects in Colorado, Denver and Washington. The funding included three short-term loans: US $ 25.7 million to sponsor Alura Vail for the construction of Alura Vail, a 10-unit townhouse project in Vail, Colorado, US $ 19.3 million to borrower Kamiak Real Estate for the construction of a micro-housing property with a commercial component in the First Hill neighborhood of downtown Seattle, Washington, and US $ 3.4 million to sponsor Denver Development Group for the construction of a triplex.
Also Read: 75MW Colorado Hunter Solar Farm Project Takes Next Step, Colorado
The Alura Vail project
Alura Vail will be built on just over an acre of land and will have over 33,000 square feet of space, making it one of the few new sites in Vail in recent years. The property, which is located off Westhaven Drive and Matterhorn Circle, will allow quick and easy access to the Vail Cascade chairlift and by extension to the whole of Vail Mountain. The resort is adjacent to the Grand Hyatt Vail and Donovan Park, as well as a variety of retail stores and dining alternatives. Vail is one of the best hill stations in the United States and is in a coveted location with limited supplies.
The Cherry Creek Project
This multi-family triplex home will be built in the Cherry Creek area of ​​Denver, replacing an existing duplex. The new building will include two end apartments and an indoor unit, each with four bedrooms and four and a half bathrooms. Cherry Creek, located just east of downtown Denver, enjoys excellent accessibility to the rest of the city as well as a thriving business climate.
Broadmark President and CEO Jeff Pyatt said, "With the end of 2021 quickly approaching, we are seeing sustained and healthy demand in the nation's housing market. Broadmark Realty continues to provide flexibility to well-capitalized borrowers and help them achieve their business goals and projects, with a strong portfolio of new projects on the horizon.
If you have a remark or more information about this post, please share with us in the comments section below.